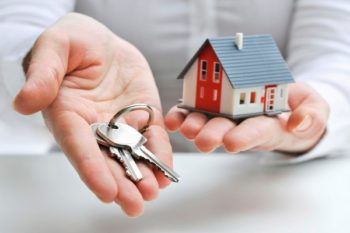 A lakást bérbe adóknak a többsége a bérbeadásból szerzett jövedelme után nem adózik. Elég sokan tevékenykednek így, a feltételezések szerint, annak ellenére, hogy súlyos büntetést kaphatnak az adóhivataltól.
Az elmúlt hónapokban több, mint 18 ezer albérlethirdetést adtak fel az ingatlan.com oldalon, melyből aktív körülbelül 6500. Ebből is látszik, hogy gyorsan változik az albérletpiac.
Mielőtt rászánjuk magunkat, és bérbe adjuk az ingatlanunkat, informálódjunk, mit hogyan is kell csinálnunk. Ha viszont mi megyünk albérletbe, kérdezzük meg a bérbeadókat, hogy tisztában vannak-e azzal, hogyan kell eljárni megfelelően az ilyen ügyben, valamint eleget tesznek-e adófizetési kötelezettségeiknek.
A NAV beszámolója szerint nem rendelkeznek olyan információval, hogy jelenleg az ingatlantulajdonosok hány ingatlant adnak ki. Valamint megemlítették, hogy számos panasz érkezik be hozzájuk az adózást érintő szabálytalanságokról. Az adóhivatal felhasználhatja az interneten megjelent nyilvános adatokat az ellenőrzés során. Fokozott figyelmet fordít a lakáshirdetésekre, legyen szó akár egyetlen szobáról vagy esetleg egy komplett lakóingatlan bérbeadásáról.
Akik nem fizetik be az adót, ami az ingatlan bérbeadásából származik, súlyos büntetésre számíthatnak. A be nem fizetett adón túl a hiány összegének ötven százalékát, adóbírságot, ami 200 százaléknak felel meg, mivel eltitkolta a bevételt, valamint mulasztási bírságot kell fizetni. A tájékozatlanság okozhatja az adóelkerülést. De ez változni fog a közeljövőben, mivel talán egyre többen hajlani fognak a tisztességesen adózó ingatlan bérbeadásához.
Hozzászólások
hozzászólás érkezett eddig