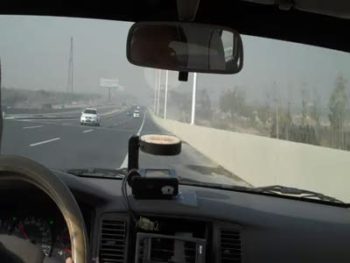 Bizonyosan vezettünk már nehéz körülmények között. De mi számít nehéz körülménynek? Legpontosabban azok, melyek próbára teszik az ember tudását, vezetési technikáját. Ilyen például az erős szél, a nagy köd, a sár, az éjjeli vezetés, a nagy eső. Persze nem vagyunk egyformák, ezért lehet, hogy a felsorolt körülmények nem mindenkinek egyformán nehezek. De azért néhány tipp, mégis hogyan vészeljük át ezeket a nem mindennapi időjárási elemeket.
Az éjszakai vezetésnél a sötétség nagyon kellemetlen tud lenni, valamint az is, amikor egy szembejövő autós elfelejti kikapcsolni a reflektort. Ezért sose nézzünk a szembe jövő autó lámpájába. De mindenképp óvatosabban, lassabban vezessünk.
Viharos időben rosszabbak a látási viszonyok, az út csúszós is. Mindenképp lassabban érdemes csak haladni. Tartsuk be a követési távolságot. Használjunk tompított fényszórót, hogy jobban lássunk.
Ködben is rosszabbak a látási viszonyok. Ezért csak lassan haladjunk, és ha tehetjük, kerüljük az előzést. Kapcsoljuk be a tompított fényszórót és a ködlámpát. Kellő távolságra kövessük csak az előttünk haladó autót. Készüljünk fel egy-egy váratlan helyzetre is.
Havon és jégen lassan vezessünk, és itt is tartsuk be a biztonságos követési távolságot. Mindenképp használjunk itt téli gumit. De hólánc is legyen a csomagtartóban. Gyorsítsunk egyenletesen, a gázpedálra ne lépjünk nagyon. A fékezést is óvatosan tegyük, nehogy kisodródjunk.
Hozzászólások
hozzászólás érkezett eddig