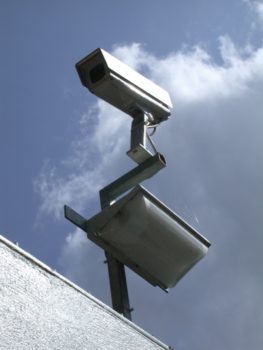 Otthonunk és vagyontárgyaink védelme különösen fontos, hiszen a közbiztonsági adatokat tekintve saját ingatlanunk sincsen biztonságban. Erre legtöbbször csak akkor helyezünk elegendő hangsúlyt, ha már bekövetkezett a baj, pedig rendkívül lényeges a megelőzés. Ezt alátámasztja az a statisztika is, mely szerint az Egyesült Államokban például minden percben négy betörés következik be. A megdöbbentő információk kapcsán talán itthon is egyre többekben merül majd fel az igény a biztonsági rendszerek használata iránt.
Mint kiderült a tanulmányból, a biztonsági rendszerekkel felszerelt házakat a betörők nem részesítik előnyben, s ha akció közben derül fény annak létére, akkor inkább választják a menekülést. Mindezek mellett persze azt is érdemes hangsúlyozni, hogy a betörések 30 százalékának esetében még arra sem volt szükség, hogy erőszakos úton jussanak be az illetéktelenek a lakásba, ugyanis ezt megtehették egy nyitva felejtett ajtón vagy ablakon keresztül.
A Cameradepo.hu statisztikái szerint legtöbbször a bejárati ajtót választják a betörők a behatolás helyszínének. E szempontból a régi fa ajtók különösen nagy kockázatot jelentenek, ugyanis ezeket könnyedén be lehet rúgni. A biztonsági rendszerek felszerelése mellett tehát az is rendkívül fontos, hogy a nyílászárók állapotára odafigyeljen.
Az is sajnálatos tény, hogy a betöréses lopások elkövetőire sok esetben szinte lehetetlen rábukkanni, mint ahogy az eltulajdonított értéktárgyak sem valószínű, hogy visszakerülnek tulajdonosaikhoz. A megelőzés érdekében érdemes tehát mihamarabb felszereltetnie otthonát kívül és belül is minőségi biztonsági rendszerekkel.
Információinkról bővebben olvashat a Safewise.com statisztikái között.
Hozzászólások
hozzászólás érkezett eddig