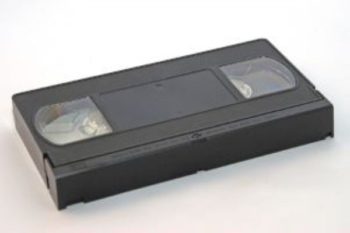 Az éghajlat mellett a világ is változik. És ebben az elektronikai cikkek változnak a legjobban. Amik régen nagyok voltak, azok mára már egyre kisebbek lesznek.
Évszázadokon át papírtérképpel közlekedtek az utazók szerte a világon. És ez biztonságos volt akkoriban. De mikor bevezetésre került a GPS, onnantól kezdett megszűnni a papírtérkép, egyre kevesebben használták, és mostanra már szinte csak az okostelefonokra és a GPS navigációra hagyatkoznak az utazók. Mivel ezt könnyebb frissíteni, mint egy papírtérképet.
A CD lemezen lehetett tárolni játékokat, zenéket, filmeket és persze számítógépes szoftvereket is. Csak hamar kiderült, kevés a tároló helye, kevés adat fér el az ilyen lemezeken. És még ráadásul lassú is. Felváltotta a CD lemezeket a DVD lemez, majd a Blue ray lemez, aztán a pendrive érkezett.
Vannak emberek, akik még mindig használják a dial-up szolgáltatást az internet eléréséhez. Nekik kicsit lassabban jön be az internet, türelemjáték. De a többsége az embereknek nagy sebességű szélessávú internettel rendelkezik. Amikor otthon be van kapcsolva 2 számítógép, egy időben persze, és a kisgyerek néz egy online filmet az egyiken, a másikat mi használjuk, valamint az okostelefonunkon is nézünk valamit.
Videózásra is már leginkább online filmeket használnak, vagy letöltik a gépükre a filmet, rajzfilmet egyszerűen. Régebben még el volt terjedve a VHS kazetta, ma már sajnos nem használják. Ilyen videó lejátszókat se igen gyártanak már. Ha vannak is VHS kazetták, csak a szekrényben porosodnak. Azok a filmek sokkal jobb minőségben megnézhetők az interneten online vagy le is tölthetőek.
Hozzászólások
hozzászólás érkezett eddig