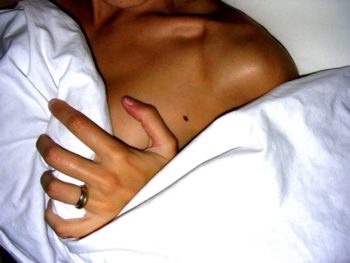 Ha a társasjátékok világa kerül szóba, akkor legtöbben azonnal a gyerkőcök számára ideális fajtákra gondolunk. Kétségkívül fontos, hogy ezek a darabok helyet kapjanak az otthoni gyűjteményben, hiszen mai, internetközpontú világunkban igazi felüdülés lehet a gyerkőcök számára, ha kiszakadnak végre a világháló vonzásából. De mi a helyzet akkor, ha felnőtt fejjel ülnénk le játszani? Be kell érnünk a kisállatokat felsorakoztató fajtákkal, vagy létezik valami ennél izgalmasabb? Ha nem elégszünk meg az Activity nyújtotta lehetőségekkel, akkor bizony érdemes a kifejezetten 18 éven felülieknek ajánlott darabok között nézelődni.
Az erotika világa izgalmas és sokat ígérő lehet, de nem biztos, hogy azonnal a dolgok közepébe vágva érdemes fejest ugrani a kalandokba. Ezek a szuper társasjátékok úgy vezetnek végig a nemiséget fókuszba állító területeken, hogy közben humorban és pajzán gondolatokban sem lesz hiány. Bármelyik házibulit feldobhatjuk a Buliszerviz névre hallgató partibeindító társasjátékkal, de a felnőtt Activity is sok izgalmas percet ígér. S hogy mi a helyzet akkor, ha csak kettesben szeretné partnerével felfedezni az erotikus társasjátékokat? Előjáték gyanánt, vagy egymás jobb megismerésének céljából a Hancúr Párbaj és a Páros játszma lehet a jó választás.
Ha a nemi szerepek megéléséről és vágyaink kiteljesedéséről van szó, akkor sajnos a helyzet gyakran kritikus. Kapcsolatainkban nem tanuljuk meg azt, mire vágyik a másik, és talán még kevésbé ismerjük saját fantáziáinkat. Néha játékos formában könnyebb beszélni olyan dolgokról, amelyek egyébként talán nem is kerülnének szóba két ember között. A szégyenlősség és a vágyak eltitkolása még sosem vezettek jóra, éppen ezért ha úgy érezzük, hogy partnerünk nehezen nyílik meg, akkor is remek választás lehet valamelyik, 18 éven felülieknek ajánlott társasjáték.
Mindegy, hogy egy téli délutánon bújnánk be a lakásba, vagy a nyáresti tüzes hangulatos spékelnénk meg néhány pajzán gondolattal, az erotikus társasjátékok hozzák a tőlük elvárt színvonalat és izgalmat. Ne feledkezzünk meg arról sem, hogy akár párkapcsolatunkba is új vágyat csiholhatunk azzal, ha nyíltan merünk egymás előtt beszélni a testiségről.
Hozzászólások
hozzászólás érkezett eddig